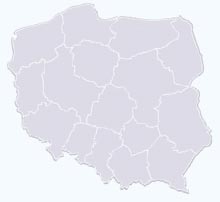 Gość
2016-05-31 21:21:27
czy za udzial w okresowym szkoleniu bhp nalezy sie dzien wolny.jestesmy pielegniarkami ,pracujemy w systemie 12 godzinnym.inspektor bhp z ktorym mialysmy szkolenie zapewnial ze nalezy jednak nasz kier...
Pokaż pytanie
Dodaj odpowiedź
Gość
2016-05-31 09:23:02
jeśli pracuję w sklepie jednoosobowym 11.5 godziny dziennie to czy przysługjuje mi nieprzerwalna przewa 15 minut a po kkażdej 8 godzininie dodatkowe 5 mninut?...
Pokaż pytanie
Dodaj odpowiedź
Gość
2016-05-31 07:07:58
czy jedna osoba w szpitalu(operator w centralnej sterylizatorni) może sama znajdowac sie na stanowisku pracy od godz 22-do 7 rano?...
Gość
2016-05-30 19:57:42
Czy pracodawca jest w stanie wymusić obowiązkowe szkolenie nie bhp (płatne obciążające pracownika)poza godzinami pracy np. w Soboty?? ...
TADEUSZ
2016-05-30 12:40:01
Mam umowe na czas określony ale po trzech tygodniach pracy zwolniłem się z dnia na dzień pisząc wypowiedzenie pracodawcy za porozumieniem stron.Czy coś mi za to grozi ze strony pracodawcy,czy to...
Kodeks pracy
Polskie prawo pracy
Stan prawny: czerwiec 2016r.
Linki sponsorowane
Odpowiedzi (10):
Odpowiedzi (10):
Odpowiedzi (11):
Odpowiedzi (11):
Odpowiedzi (18):
Odpowiedzi (15):
Odpowiedzi (1):
Odpowiedzi (1):
Odpowiedzi (1):
Zadaj pytanie: